Miss Marie Sault Lock Tours
Sault Lock Tours presents the Miss Marie and a spectacular day or evening tour experience in Sault Ste. Marie, Canada.
The tour consists of a boat cruise every day from the beginning of May, all the way until mid October! The "Miss Marie" is a 100 person capacity vessel, please book soon, spots fill fast.
The 2 hour day or evening Locks/waterfront boat cruise consists of a 30 minute boarding time, and an hour and a half cruise out on the waters of Lake Superior and the St Mary's River. You can sit back and relax and take in the sights of downtown Sault Ste Marie. At the beginning of each cruise we start with safety drills and life jacket operation and location. Transport Canada Regulations
This is a great experience for families! With the affordable price of $44.00 for adults, $31 for seniors, $12 for children 6-12 years old and free for children 5 years old and under when accompanied by an adult, it is a perfect relaxing way to spend a nice summer's day. Check out our private charter events for more information on booking your special day with friends.
Book Your Tour Today!
Daily tours at 1pm and private charters available for the evening
For Group Rates (20+ people) use code GROUP10 for 10% off
or email [email protected]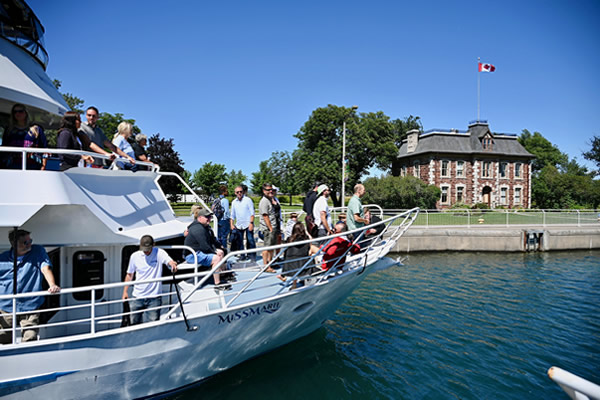 Contact Us
We look forward to having you join us!
If you have any questions or concerns please contact us.